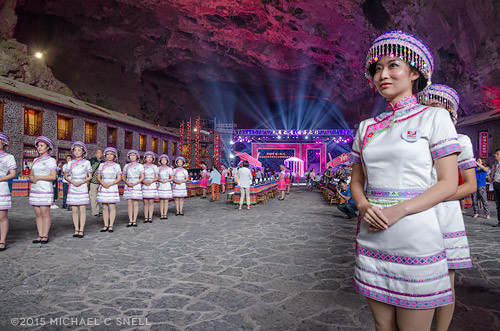 Following our visit to the Miao village that I wrote about in my last post, we boarded the bus and headed to an undisclosed location for lunch. After more winding roads, we eventually arrived at a very large rock shelter — no — cave, as it turns out. This would be where we would have a buffet lunch amidst a stage show, laser lights and a cast of hundreds of costumed staff. Lunch in China is often an adventure.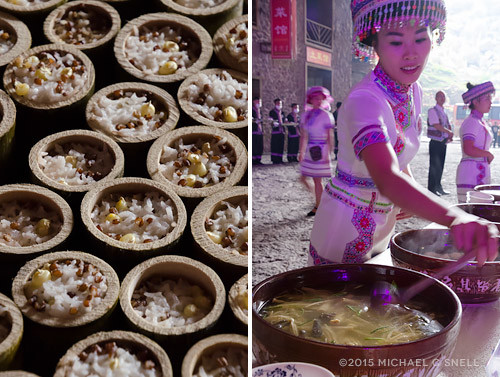 So many dishes, so much to photograph.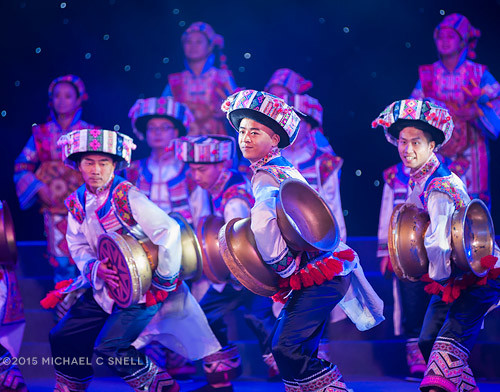 Yet another stage show. Incredible, as usual.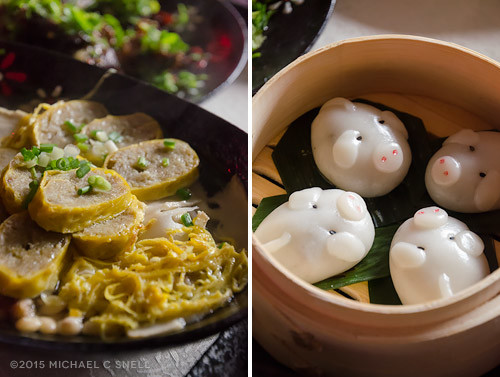 "Pig-shaped pastries" and other dishes including Black Bone Chicken, Nanxi Goose Breast, Bamboo Soup, Jiangtuan Fish, Braised Beef, Stewed Tofu with Chopped Pork and Quick-Fried Pumpkin Sprouts. Good thing we'd be walking this off with a visit to the Stone Sea in the afternoon.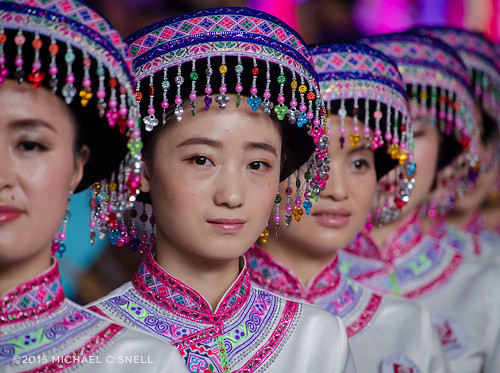 Filed under: China, food, portrait, travel by the pint
|
Closed
---