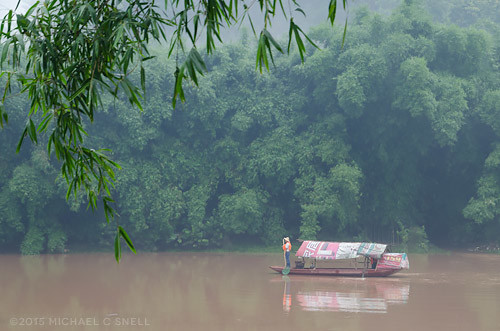 The drive to the bamboo forest in China's Sichuan Province was another long one. Our bus convoy took one break — dropping us off at a highway rest area — so that they could go refill their gas tanks. It seemed a bit odd that they hadn't gassed up before picking us all up, but it was a good chance to stretch my legs and get a few photos like the one of the river above and this one of one of our omnipresent traffic police:
I often wondered just how many of these guys were posted for us — or were there maybe just a few that kept scooting ahead of us to be waiting at the next stop?
Eventually we arrived at the bamboo forest (famous as one of the locations used in the film "Crouching Tiger, Hidden Dragon") but the tour was once again very rushed due to the long drive times. We moved through this first set of trails very quickly. I would have loved to have spent more time and explored further, but this glimpse would have to do for now.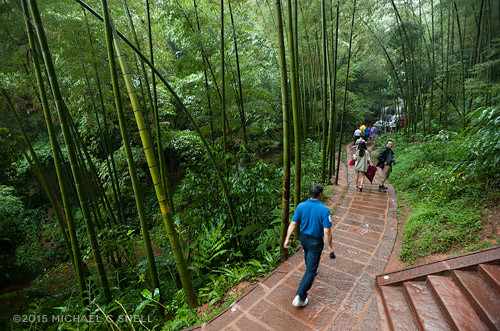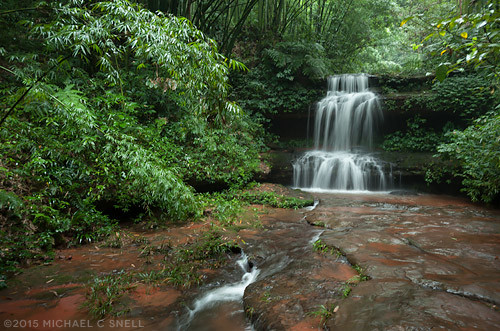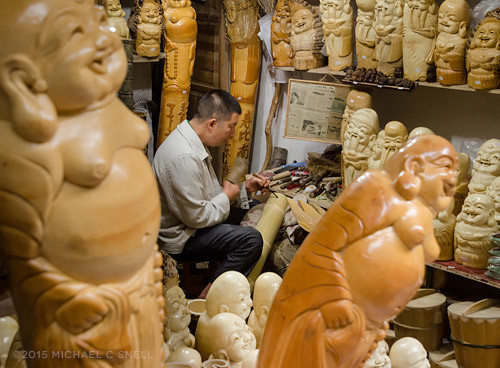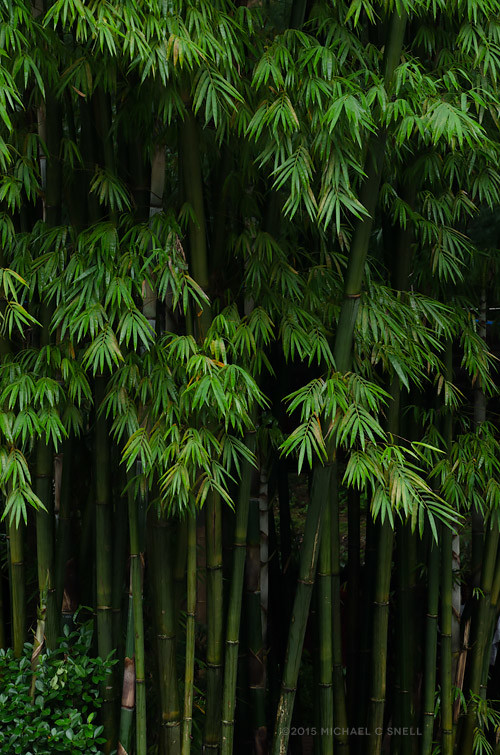 It was beginning to rain a bit harder when we made our second stop, but the bamboo forest just seemed to get more beautiful the wetter it became.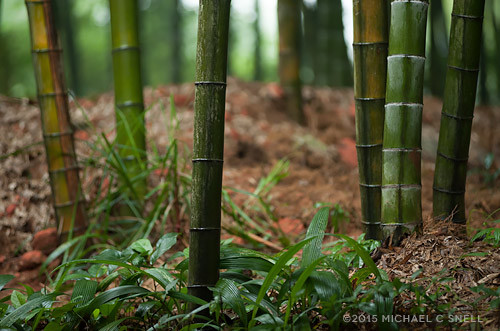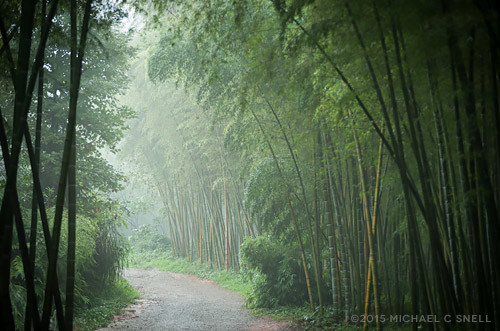 Back on the buses, we made the long drive back to Yibin. I'll leave you with one more shot from my hotel room window, showing the variety of architecture that filled the skyline: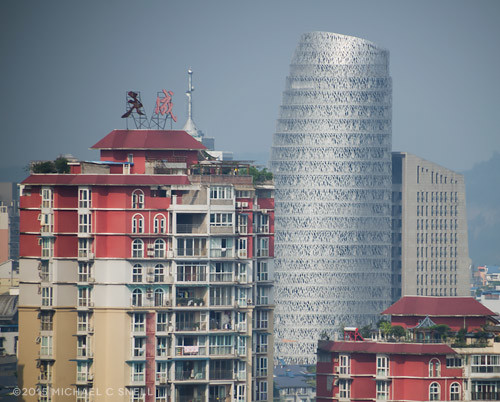 Filed under: architecture, China, landscape, travel, weather
|
1

Comment
---
---