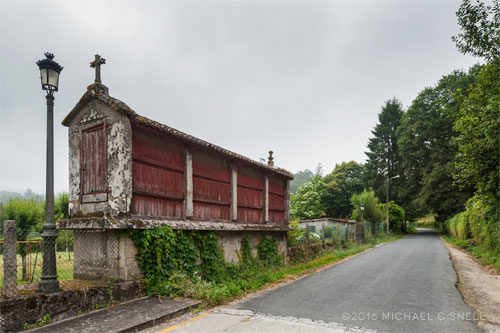 On my last day of exploring the Camino de Santiago as it travels through Galica, Spain, I felt like I really began to see the Galicia that I had imagined: the misty, green country that hugs a rugged Atlantic coastline. And stone hórreos everywhere — those built-for-all-time granaries that I had also longed to see. This one was at one of our first stops of the morning, Ponte Maceira, where there was also an ancient stone arch bridge marked with the scallop shells that show the pilgrims the way.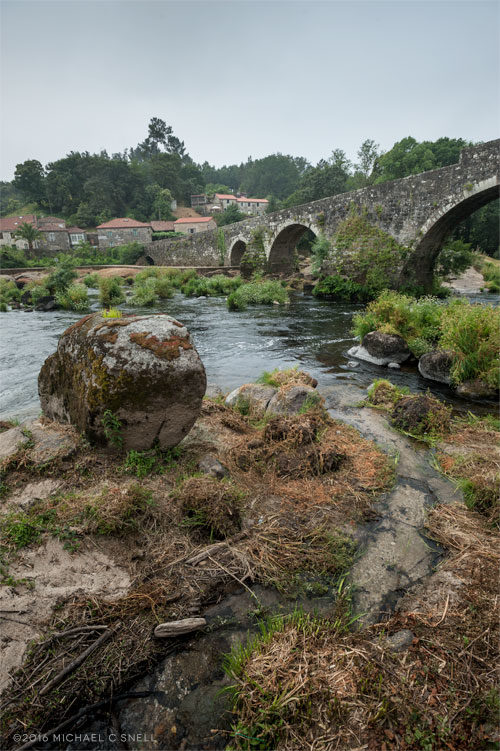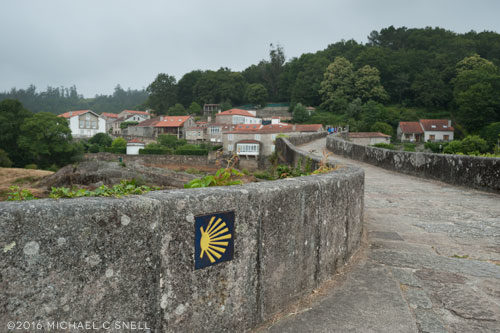 Another hórreo in the Galician countryside: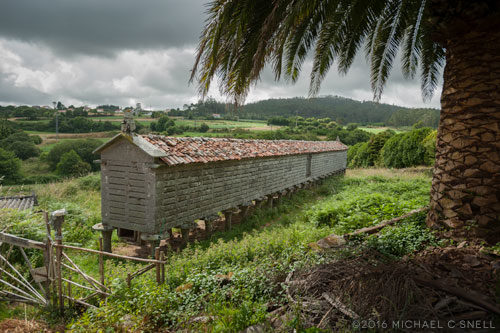 And then we came to the Atlantic. The Nosa Señora da Barca (Our Lady of the Boat) Church in Muxia has to be one of the most spectacularly situated buildings I've ever encountered. On days of rough seas I was told that the surf actually crashes through the church's doors.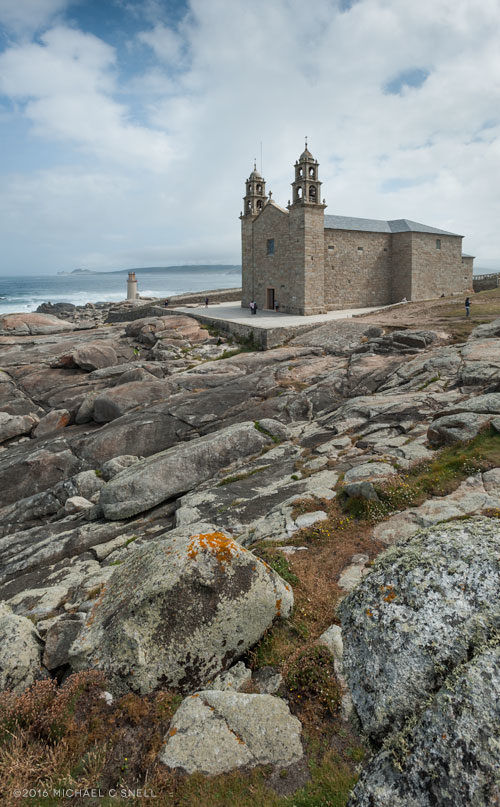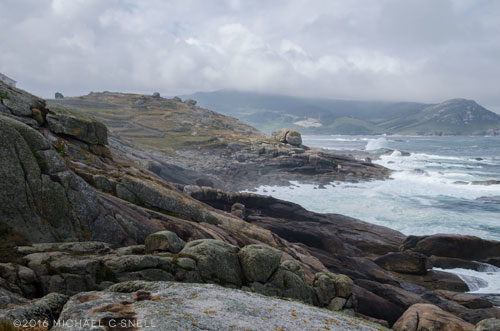 This is my kind of coastline. I know most prefer a sunny beach, but this is the kind of place that I could spend hours. But we had one more stop — Cape Finisterre, "the end of the world," and the 0-mile mark for those pilgrims that continued on past the cathedral in Santiago de Compostela. You can't continue further west from here on foot, that's for certain.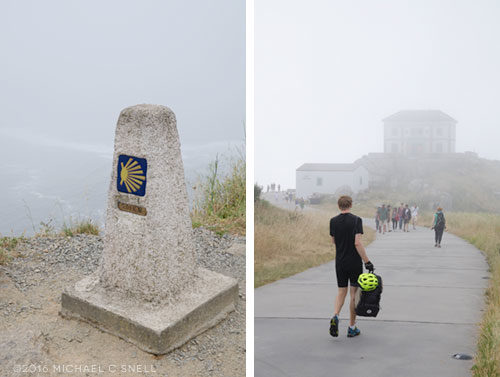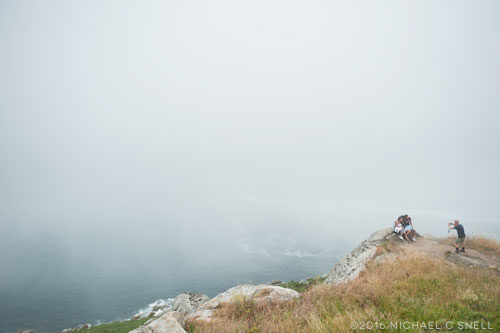 Many of the images that have appeared in my recent posts on the Camino — and many not shown here — appear in my latest addition to the "Journals of a Travel Photographer" book series, "Spain 6: Six days exploring Galica and the Way of St. James." Here are a few snapshots of the book. You can see a larger preview and order copies over at my Blurb bookstore. I hope you enjoyed the journey!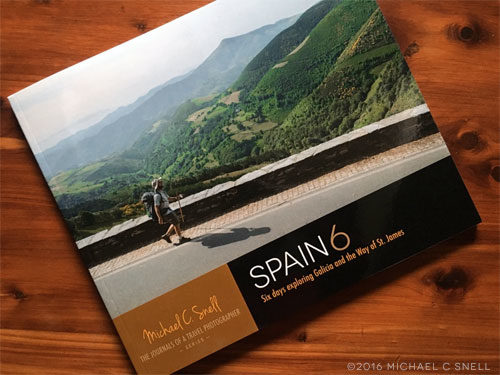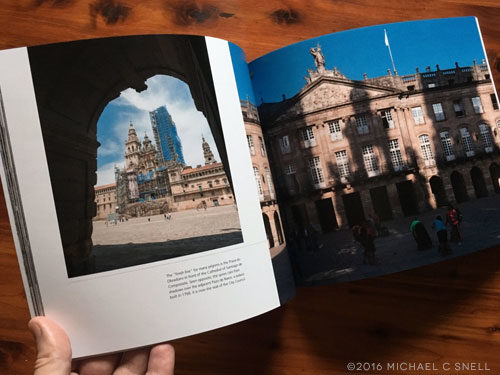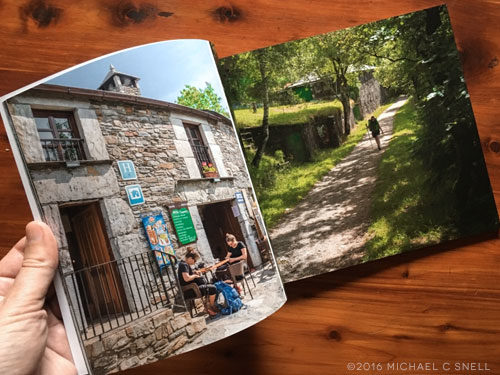 Filed under: architecture, camino, landscape, ocean, photography, spain, tourism, travel, weather
|
Closed
---