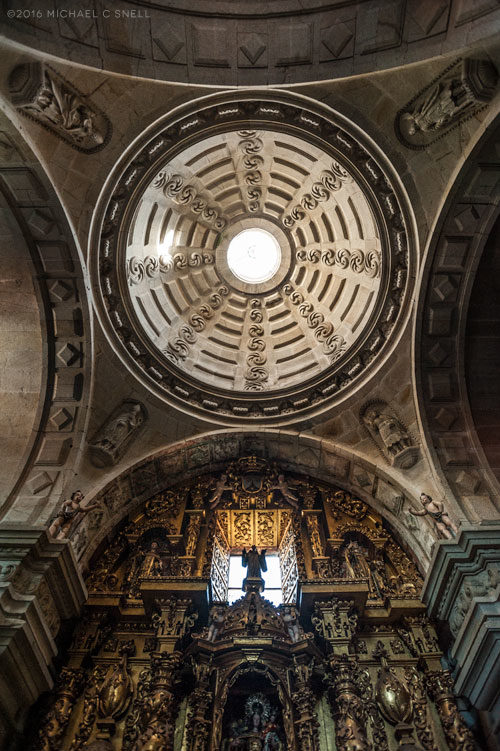 Not all pilgrims walking the Camino de Santiago (or St. James' Way) are coming from France, there are several routes including one that works its way north from Portugal. Situated on the Minho River, Tui is the first town encountered upon entering Spain and the fortress-like Cathedral of St. Mary makes quite the first impression.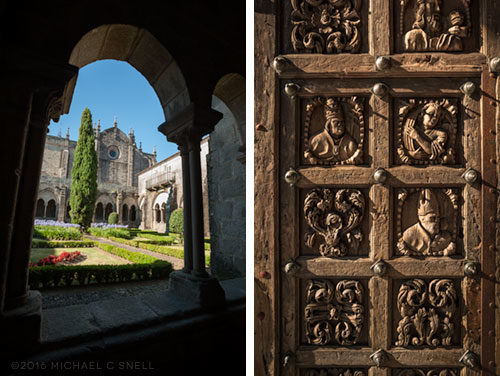 Where the Minho meets the Atlantic, there are ruins of an ancient Celtic Castro — a fortified settlement dating back to the 6th century BC.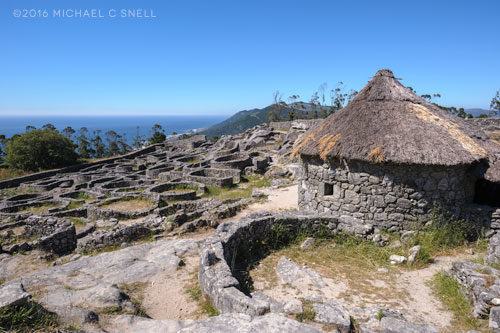 Evidence of the Celtic influence is still seen. Here a man plays Gaita galega, or Galician bagpipes in Vigo: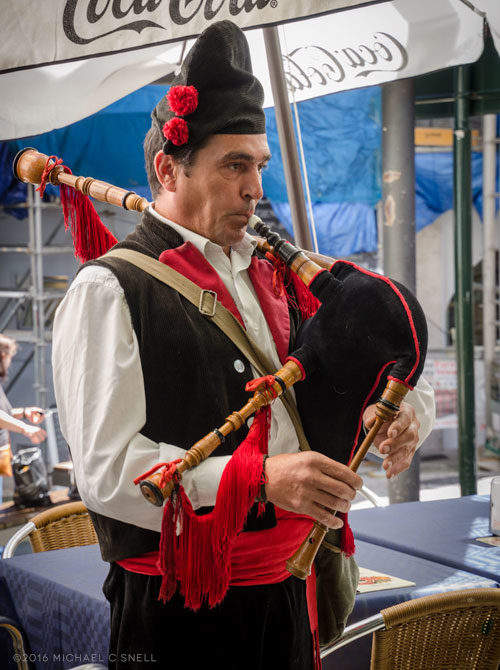 Further up the Atlantic coast at Baiona, there is a Parador with some stunning views: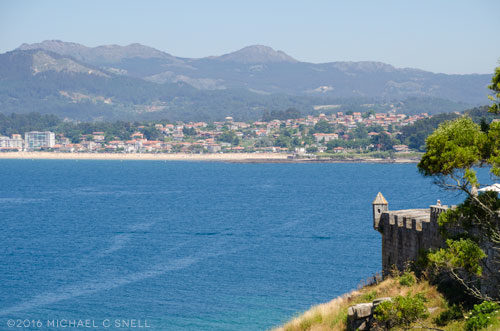 But coming back to the Camino, one of the highlights for me was the flower-filled town of Pontevedra and the Chapel of the Pilgrims, built in 1778.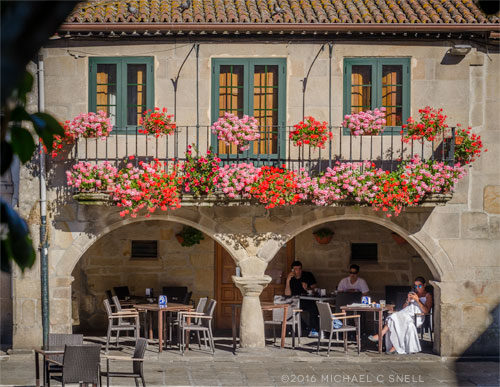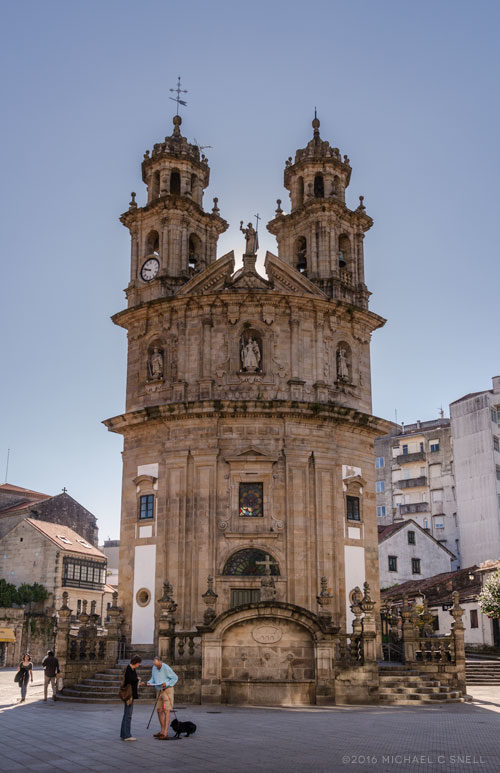 More on the route from Santiago de Compostela to Cape Finisterre in the next post.
Filed under: architecture, camino, photography, spain, travel
|
Closed
---