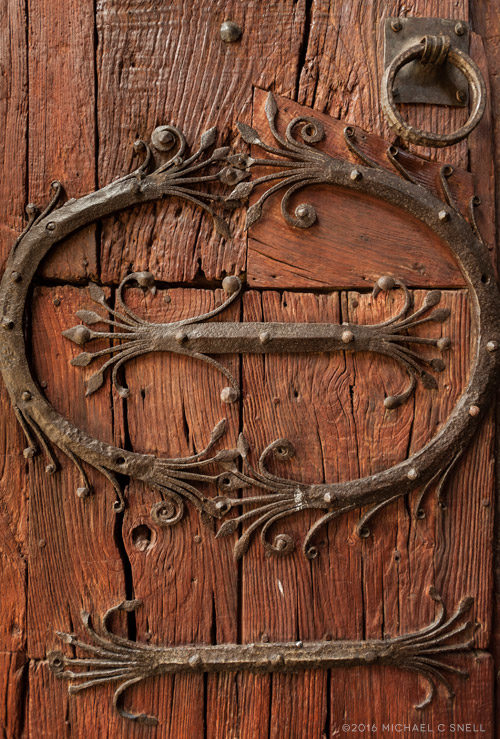 This rustic door welcomed us to another important and impressive site along the French Way in Galicia, Spain: the Church of Vilar de Donas, built in the 12th century.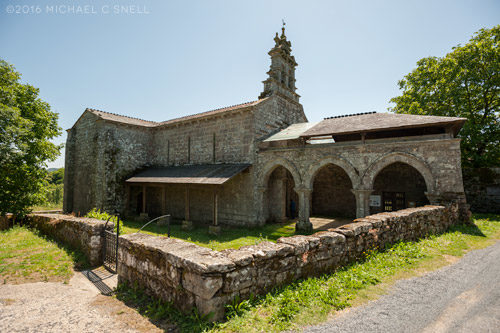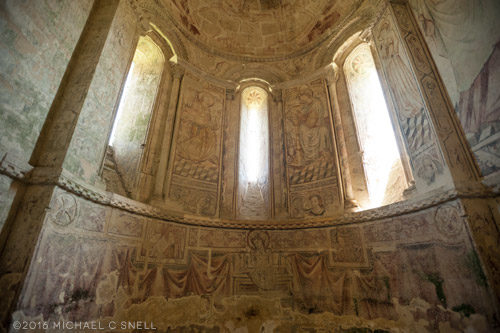 Inside, gothic frescos showed the passage of time. It was a cool respite from a day that was rapidly growing warmer, but we were soon out on the Camino again, following yellow arrows and shell markers on our way toward Santiago de Compostela.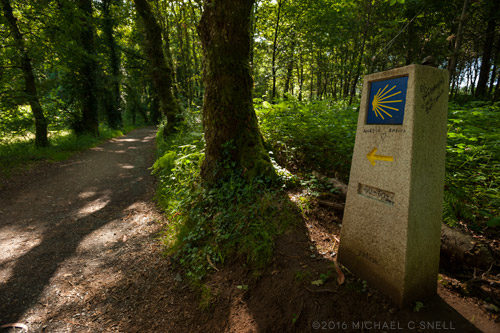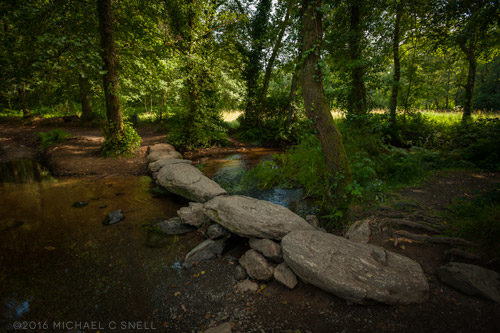 This simple stone bridge was a great surprise. I had walked such a short section of the Camino that I can only imagine what other similar surprises it holds.
Arriving at the Albergue de Ribadiso da Baixo, we had a chance to see how the pilgrims cooled off on such a warm day. This swimming hole was adjacent to affordable lodging and restaurants for the weary travelers who were nearing their final destination.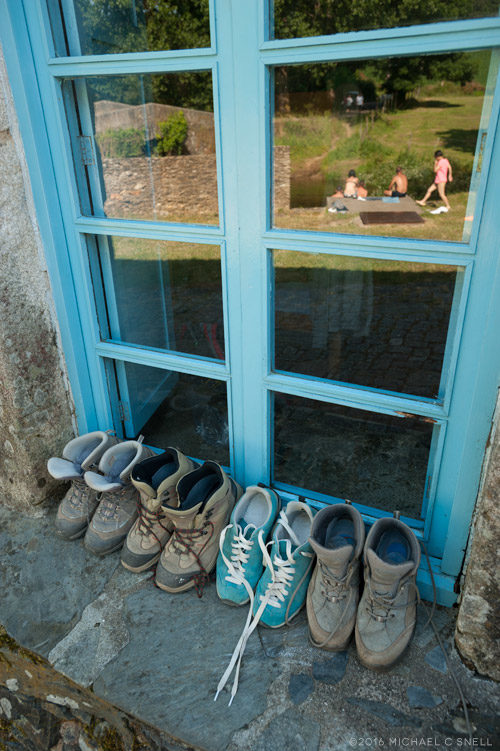 Monte do Gozo, the Hill of Joy, is the spot where pilgrims on the French Way get their first view of the Cathedral of Santiago de Compostela. This statue commemorates that moment and you can see the three spires of the Cathedral just to the left of the figures. In the next post, we'll explore the Cathedral itself and see what awaits the pilgrims at the end of this epic journey.
Filed under: aperture, camino, landscape, photography, spain, travel
|
Closed
---