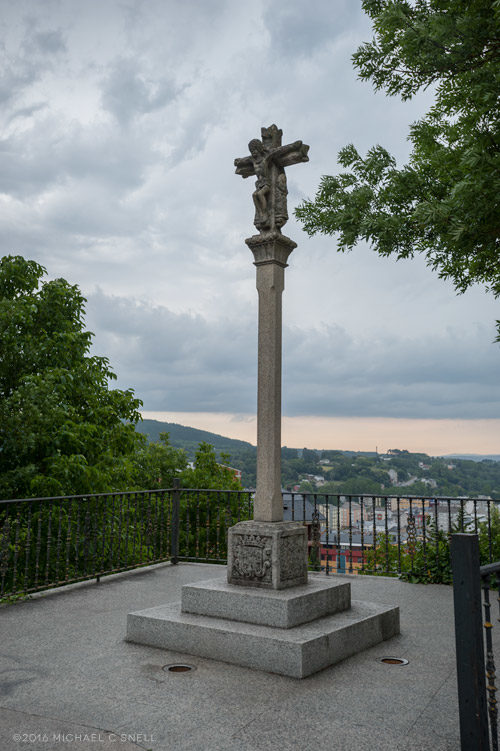 After exploring Samos, it was on to Sarria, Spain, as I followed the route of the Camino de Santiago as it crosses Galicia. Above is the cruceiro, or stone cross, in Sarria — one of many that mark the route to Santiago de Compostela.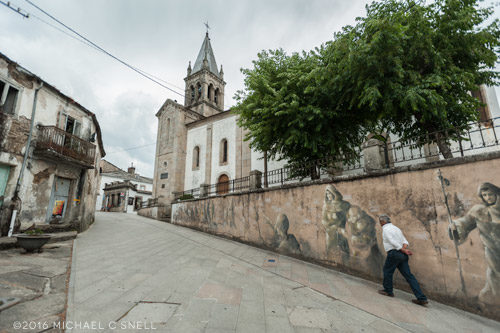 It was lightly raining when I arrived in Sarria, but I still took advantage of the opportunity to walk the Camino for a short distance to get a better feel for the route at a human scale.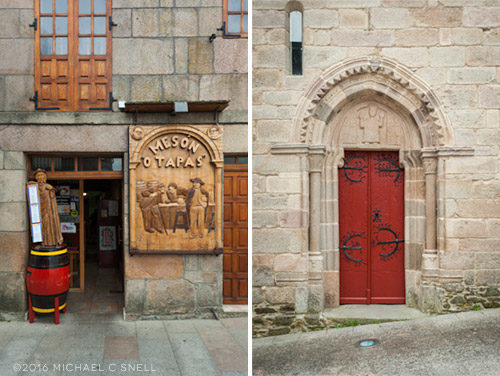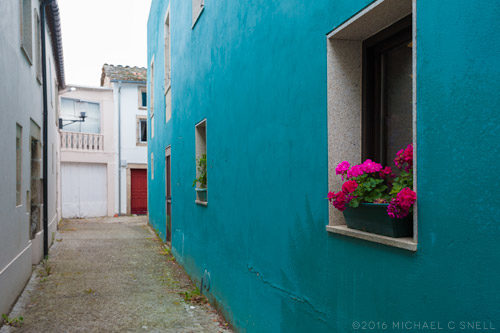 The rain was coming down a bit harder as we arrived at the next stop, the Church of San Xoán (or Saint John) in Portomarín. This fortress-like church was moved piece by piece to higher ground when the Belesar reservoir was built in the 1960s so that it wouldn't be lost when the waters rose.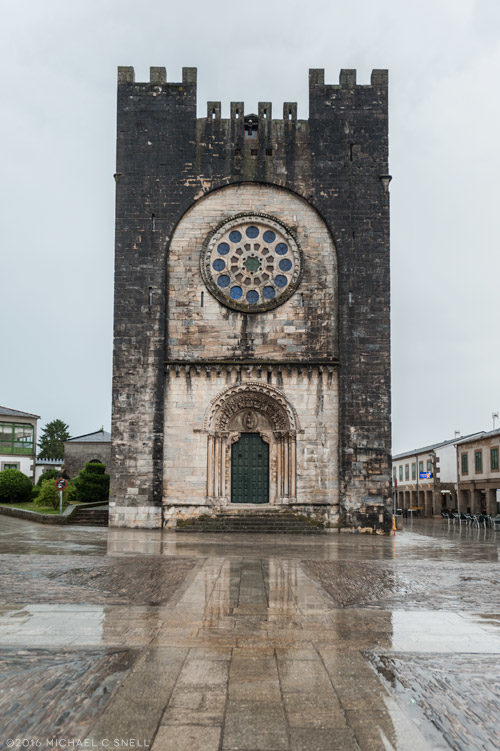 The following morning we continued along the route, making our first stop at the 14th century Pambre Castle, one of the best preserved medieval fortresses in Galicia. It is currently being restored.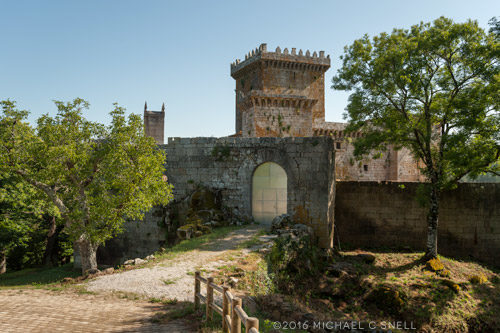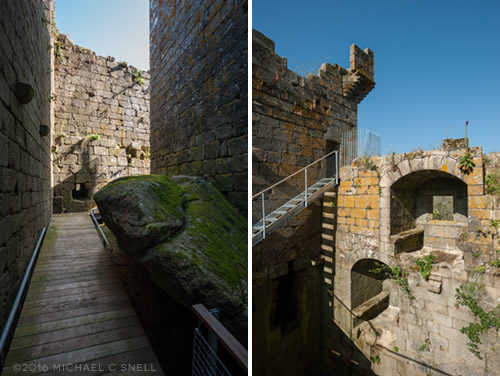 In the next post, we'll explore the last stretch of the French Way and visit the Cathedral of Santiago de Compostela.
Filed under: architecture, camino, photography, spain, tourism, travel
|
Closed
---