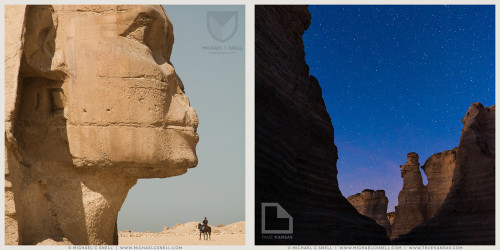 It's been a long while since I've posted here, but I promise I haven't been sleeping. Winters are generally quiet for me in terms of travel. It's a stretch of time I get to spend in the office, catching up, and making plans for the coming year. This year I've really been focused on my "brand" and how I communicate with all of you and those who follow me through social media. I've only dabbled in social media in the past, but I wanted to start this year with more of a plan.
For those of you who are interested, here is that plan — subject to change as it is implemented. This is partly an exercise for me, to put these thoughts down, but it might be interesting to other photographers to see my thinking process, and it may help others of you to decide on where you might want to follow me. Here goes…
The first part of my plan has just recently been rolled out. I now have two Instagram accounts for the two very different markets that I have for my work. My "travel photography," which is what I consider all of my out-of-state work to be, will be showcased on @michaelcsnell (see Sphinx image above left). My in-state, Kansas work — which is technically still travel-related but has a different market — will be featured on a new sub-brand of mine, @true_kansas (see night shot above right).
You may notice new watermarks on my Instagram images as well. That is also a part of this new, split-branding effort. I'll go through more of it in a future post, but basically I wanted individual logos and branding for my Kansas and non-Kansas work, without them looking like two completely separate entities.
Setting up two Instagram accounts may not seem like it would take my entire winter, but this is really phase one of a larger effort. More elements will emerge over the coming weeks and months. And I will still be posting here, but I'm outlining specific kinds of information that I'll be sharing through each of my online channels. Here's a rough outline as I see it now:
Michael C. Snell Travel Photography:
My existing website ( michaelcsnell.com ) will be the primary hub for all of my non-Kansas work. Updates are on the way that will tie in the new branding.
This blog will remain and will feature longer-format posts. Some of those will be day-by-day "diaries" of recent trips that I will post after returning home and as I'm doing post-production. I'll also post on equipment, software, travel and photography tips, etc. as I have done in the past.
Instagram ( @michaelcsnell ) will be an additional portfolio where I will try and share at least one photo each day from my archives — "latergrams," if you will. But, when I'm on the road and internet connections permit, I plan on doing "live feeds" where my daily posts will be images made that day or the day before. I'll bracket these with title images so that they will stand out in my feed. The first of these live feeds will begin at the end of this month, so stay tuned.
Facebook ( michaelcsnell ) will remain my personal page where I share more behind-the-scenes posts, shots from my iPhone, etc.
I may add Twitter ( @michaelcsnell ) to the mix although I don't ever see myself being a hardcore tweeter. I may use it to add some quick on-the-road photos but those will likely be immediately shared on my Facebook page as well. Twitter will also probably be the place I tend to share articles I run across, retweet things of interest, and so on. More of an aggregator than focusing purely on my work.
TrueKansas:
The website, TrueKansas.com , will be the primary hub for all of my Kansas work. In its current state, it is primarily a blog like this one that will focus solely on my Kansas images and happenings in Kansas. Print sales, stock licensing and future product roll-outs (books, notecards, etc.) will all be handled through that site. I use stock agencies to license most of my non-Kansas work, but I've found it to be better to market and license the bulk of my Kansas images directly. Information regarding that, or ordering personal prints, are on the TrueKansas site.
Instagram ( @true_kansas ) will also be a portfolio of "latergrams" from my archives. Occasionally a recently shot photo may appear, but I don't at this time plan on doing the live feeds like I will on @michaelcsnell
I have a page on Facebook ( https://www.facebook.com/truekansas ) that will echo some of the Instagram posts, will announce some of the blog postings on TrueKansas.com , and will feature other noteworthy Kansas items I run across. No Twitter feed is planned for TrueKansas so this will be more of the aggregator for this side of the business.
___
That's probably more than you wanted to know, but there it is. It's been quite a process for me to come to grips with how I want to use social media. Having been in a business based on protecting intellectual property, the move to an open and sharing business plan was daunting. I put a lot of thought into when I will and won't watermark, and how those watermarks would look so that they add to an image rather than detracting from it.
With just a couple of weeks to go before my 2016 travel schedule takes off, I'm really looking forward to beginning to work within this framework. To see what works and what doesn't, and to fine-tune the system where needed. I'd love to have you all join me. Please take a look at each of these outlets and I'd love it if you would follow me wherever you feel most interested. Thanks!
Filed under: Uncategorized
|
2

Comments
---
---