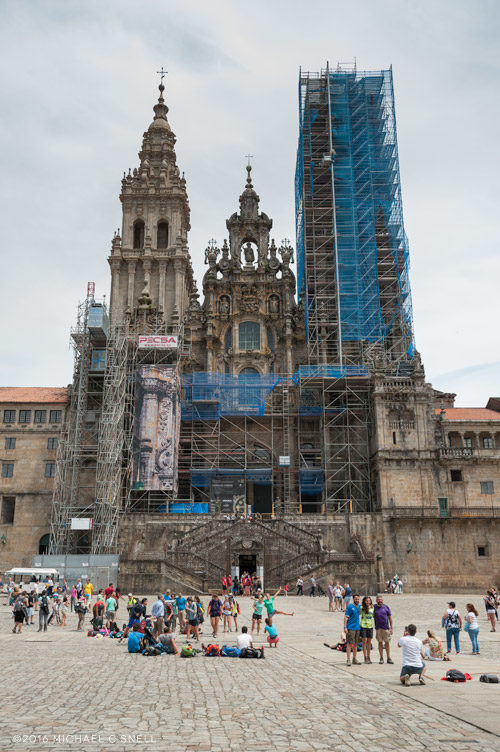 In my last few posts, I've been exploring the French Way – one of the pilgrimage routes of the Camino de Santiago – through Galicia. Now it's time to take a look at where all those pilgrims have been headed: the Cathedral of Santiago de Compostela.
While some pilgrims continue on to Finisterre, the "end of the world," this plaza is essentially mile 0 for the trek to see to the shrine of the apostle St. James. Many pause for photos in front of the Cathedral spires, others lie on their backs on the cobblestones and reflect on their journey.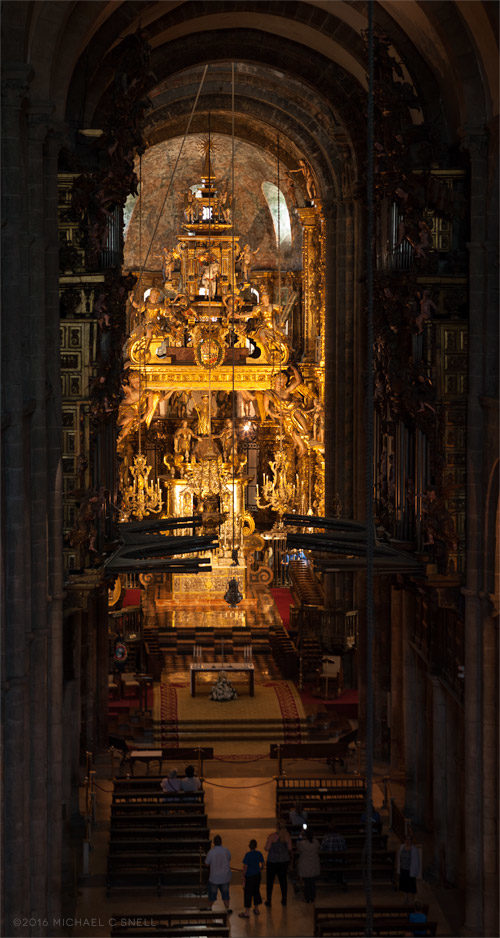 It's a stunning cathedral on the inside and it is said to be the largest Romanesque church in Spain and one of the largest in Europe.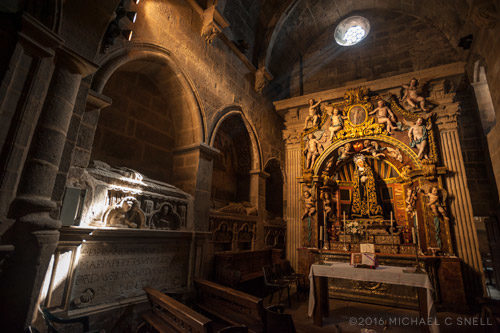 There are plenty of side chapels to explore and tours are even given to the roof, where you can take in some amazing views of the surrounding town.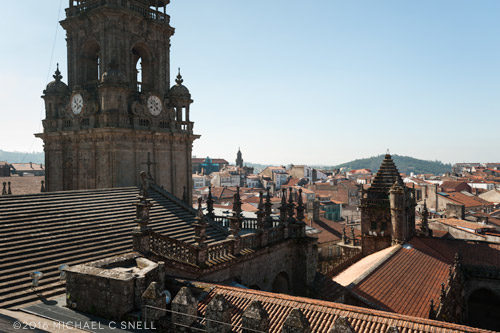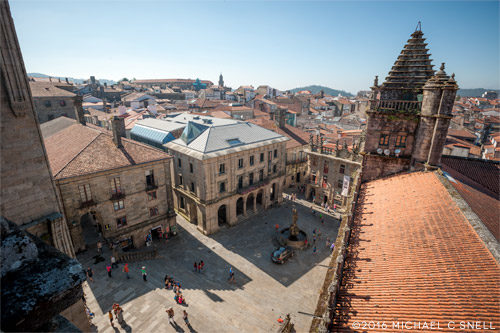 My tour of the cathedral ended with an opportunity to see the swinging of the Botafumeiro – a large incense burner made in 1851. A description of this on Wikipedia states, "eight red-robed tiraboleiros pull the ropes and bring it into a swinging motion almost to the roof of the transept, reaching speeds of 80 km/h." It's an incredible sight to see, for certain.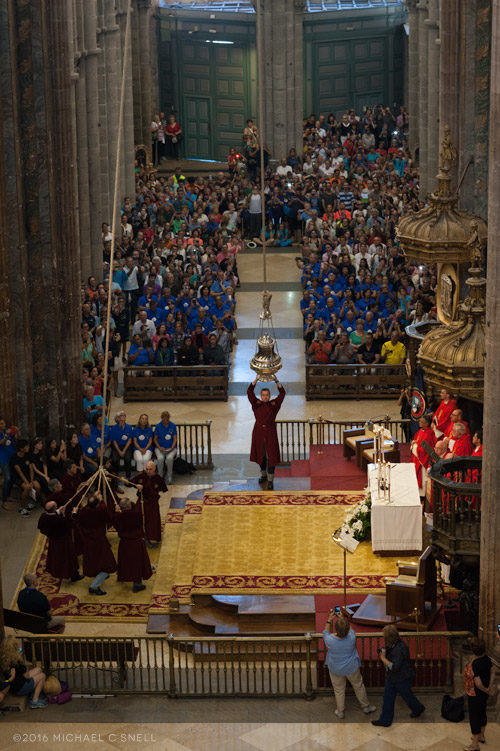 In the next posts, I'll share some photos from another Camino route in Galicia – the one beginning in Portugal – and the route on west to Cape Finisterre.
Filed under: architecture, camino, photography, spain, travel
|
1

Comment
---
---