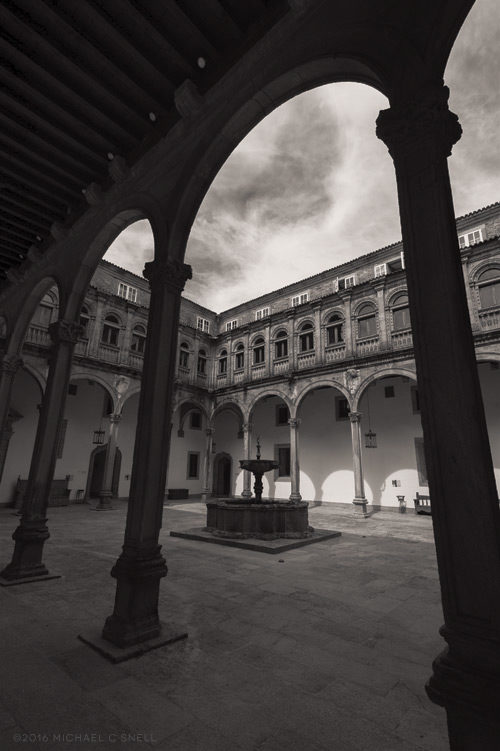 I had a fairly busy year of travel photography in 2016 and I'm still trying to get caught up with processing everything and keeping my stock agencies fed. I've also been working on another of my "Journals of a Travel Photographer" books — this one on my trip to Galicia, Spain, in July of last year. It's nearly finished up, but I thought I'd share a few images while I'm going through proofing, etc. Not all of these images will be in the book. Some are ones I ran across while doing the initial edits and I just didn't have room for them. Case and point, the image above of my hotel for the first few nights, the Parador de Santiago de Compostela.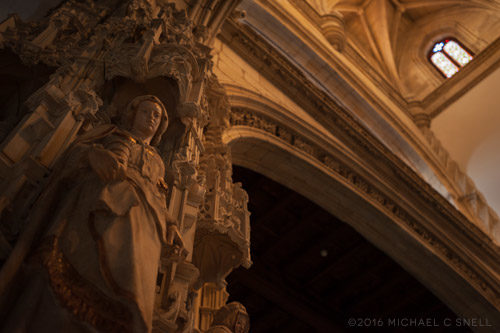 The shot above is from the chapel located within the Parador and the one following is a scene from one of the squares that surrounds the Cathedral, located adjacent to the hotel.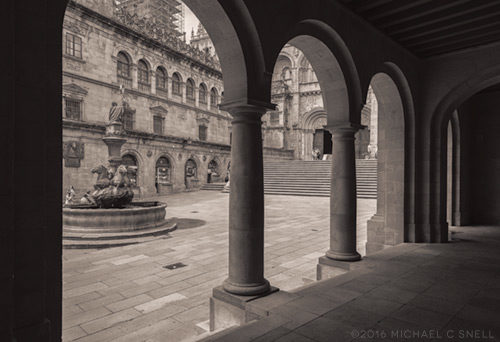 And that's one of the massive front doors to the Parador. These are a few images I made just after arriving in Santiago de Compostela. In the following days I would explore the Galician sections of several pilgrimage routes known as the Camino de Santiago, or the Way of St. James. It was an amazing trip to a part of Spain I'd been wanting to visit for quite a while. I'll share more in the next few posts, starting with the French Way as it crosses the border of Galicia and makes its way toward Santiago de Compostela.
Filed under: architecture, hotels, Journals series, photography, spain, tourism, travel
|
Closed
---